Hello friends – I hope you all have had an amazing summer and have enjoyed some good weather and time off! I am happy to be able to share with you my latest painting "Daydream" which I made for Wow x Wow gallery's "Imaginators-a-Go-Go" show opening today, August 5th 2022!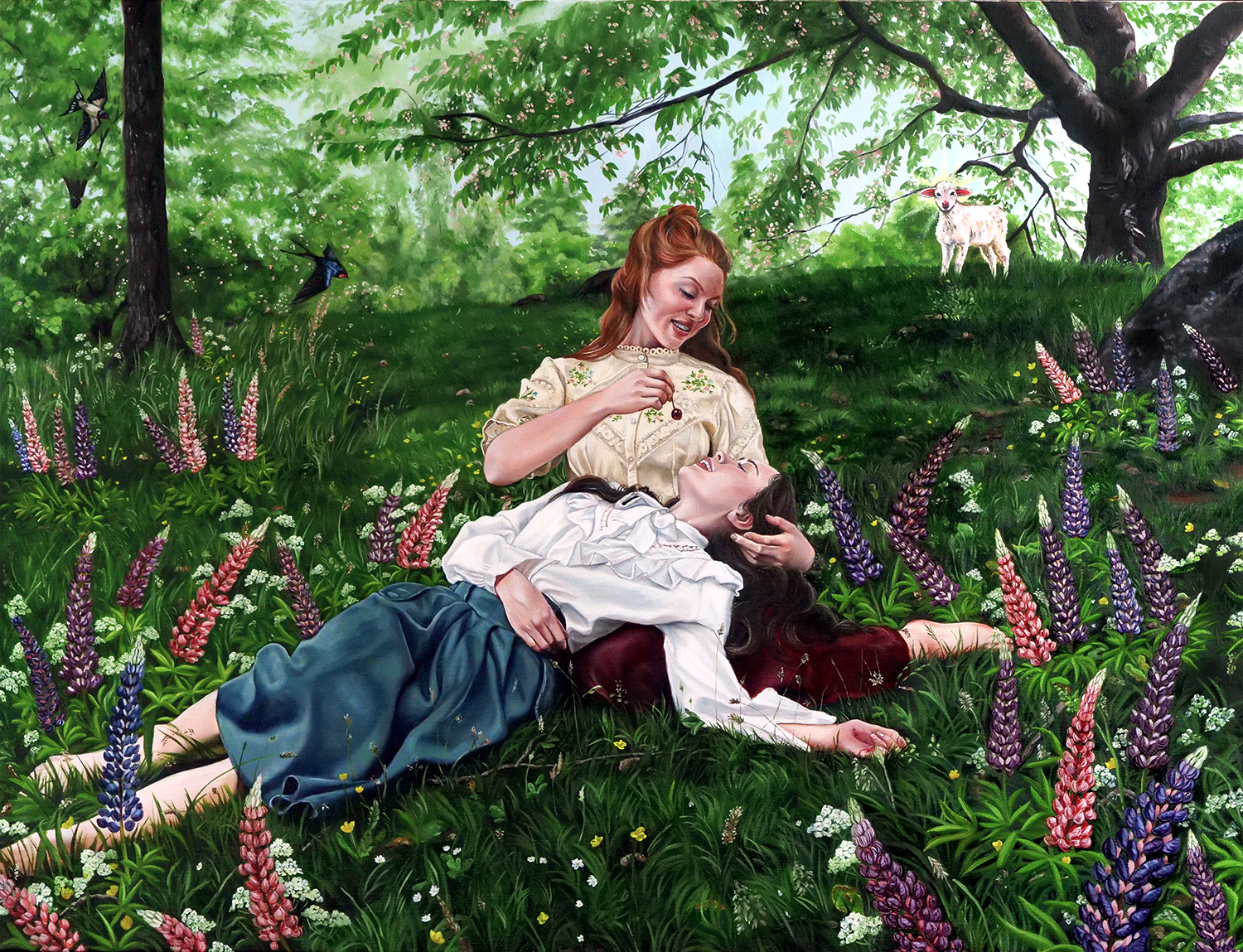 This is just one of those paintings which is quite large (for me) and detailed so it is very difficult to show accurately online! But I hope you all can appreciate the photograph all the same! I have long been in love with the Swedish lupine flowers which grow wildly all over the countryside. I knew I wanted to include them in this piece to really amp up the summery feeling. They were well worth all the countless hours spent painting them!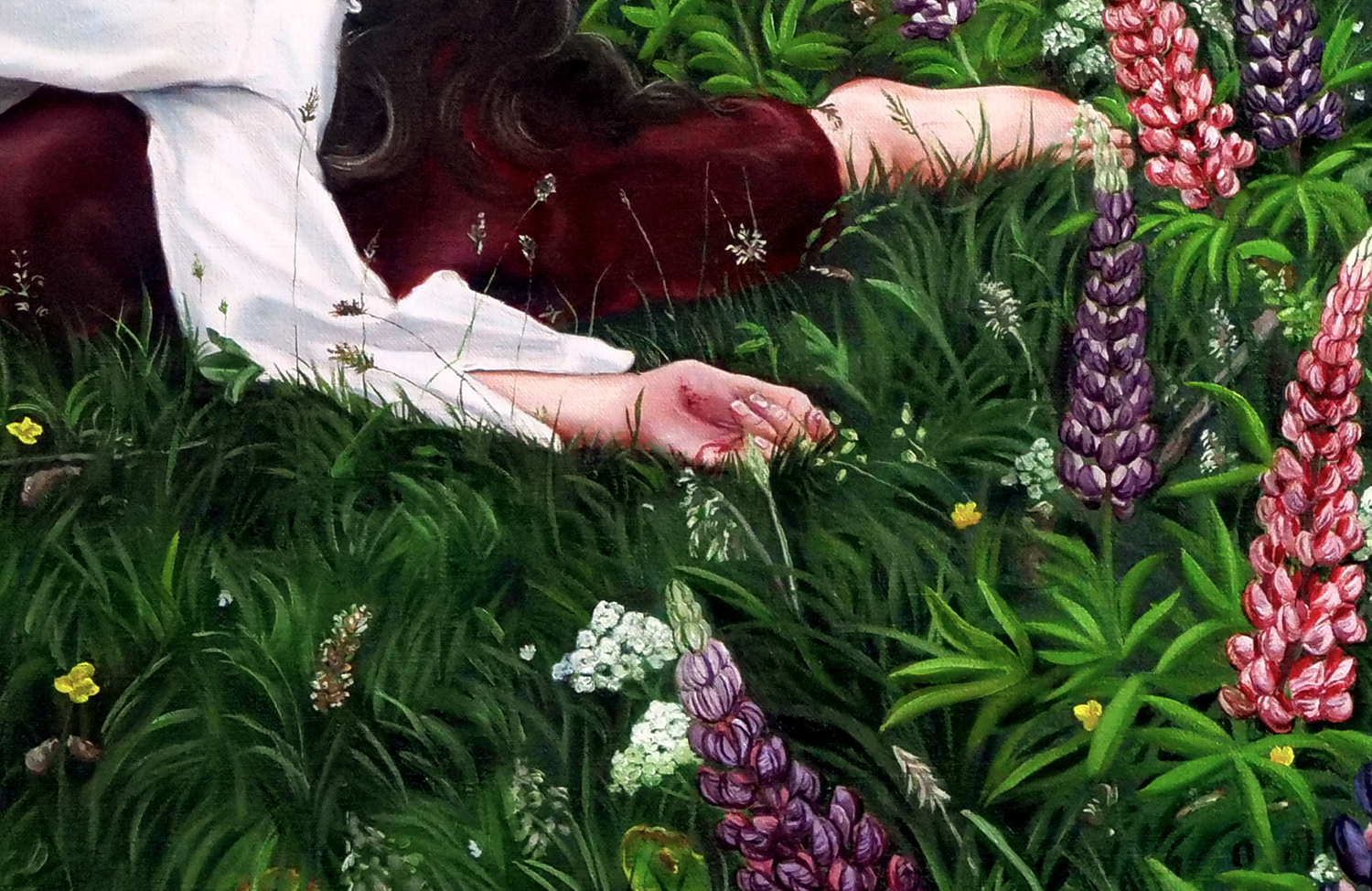 This painting depicts a scene in Körsbärsdalen, Skåne (The Cherry Valley) with 2 of my old friends and models. I used to live in Skåne for about 6 years and it is always such a treat to go back and visit. It was a beautiful warm day and really emanated the feeling I wanted to create. Lovers, friends, moments, memories, giving, taking, being… how it is to be in love, to be alive and create these cherished memories which last a lifetime.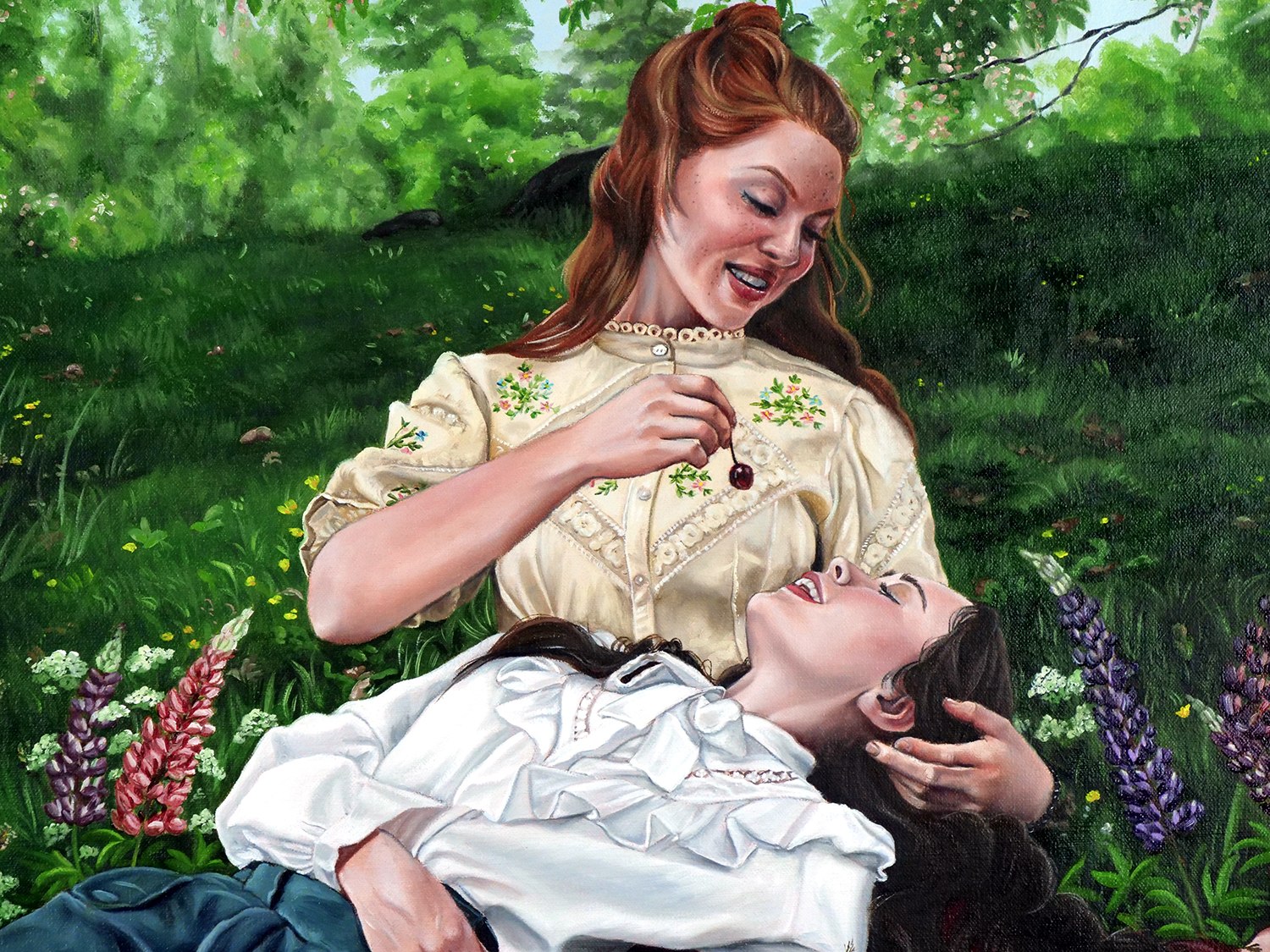 I had thought of this concept in the dead of winter when summer was just a memory. I think along the way I kind of lost the feeling of what it was meant to be and what the painting should convey. But I was reminded by one of my bestest friends of picnics, mutual love, happiness and lounging in the summer. To be girls, to be free, to be truly joyful in each other's company. From that conversation on wards I knew that was what I wanted to convey.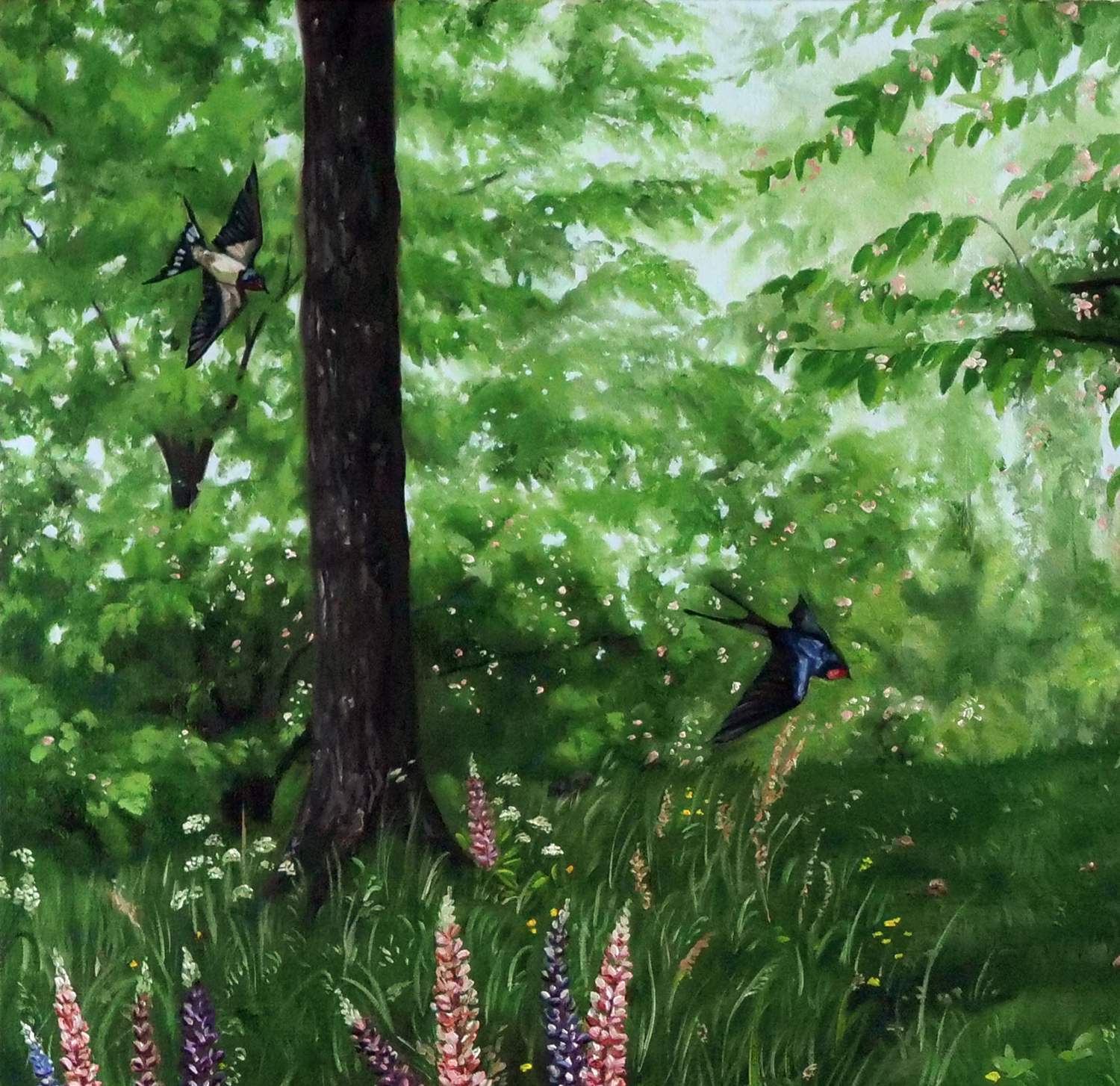 At the end of the day, we create our own little reality inside of our heads, even memories are shaped and altered by time. The best become bright beacons to remember forever. This painting reminds me of such a memory. Things altered to become almost magic in quality, our happiness transcending time. I love those memories, and the people we create them with.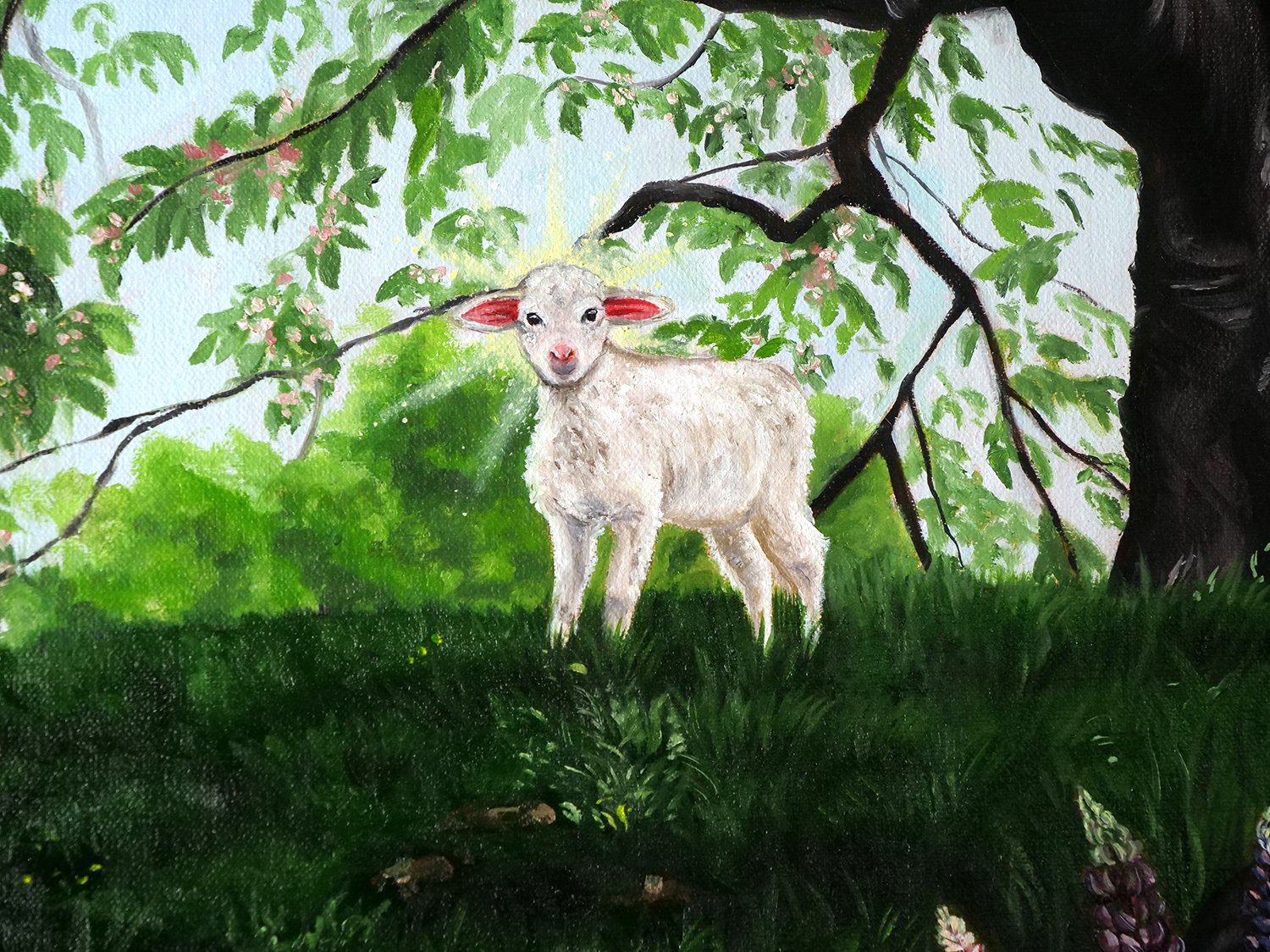 I hope you all like this painting! If you're interested in giving it a forever home – you are more than welcome to contact Wow x Wow Gallery ([email protected] )

The painting is made with oils on Belgian linen and measures 85 x 65 cm. Thanks so much for reading this blog post and wish you all the best during what's left of the summer!