Here we are at last, with the final painting in the collection so far. I will be making a total of 10 paintings, but will be working the rest of the summer on the final 4 before release. In this painting we travel back again to the forest, to a hidden waterall buried amongst the moss.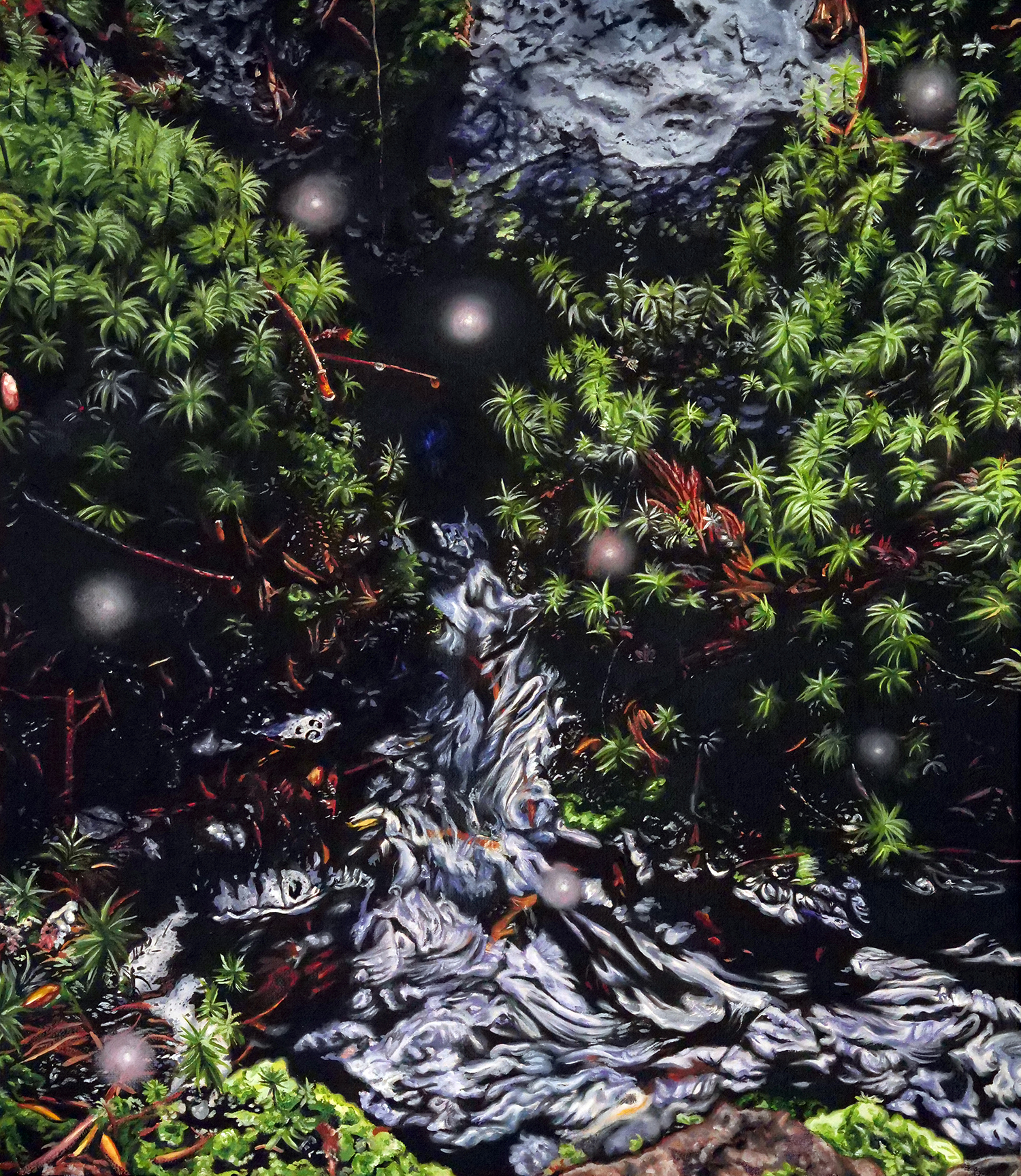 I found this scene off the trail up on Mösseberg one cold winter day and thought it was magical. I knew I wanted to try to recreate it with paint. The darkness of the cold forest coupled with the bright fluffy moss and flowing water just made me again think of hidden worlds just beyond our reach, waiting for us to find them.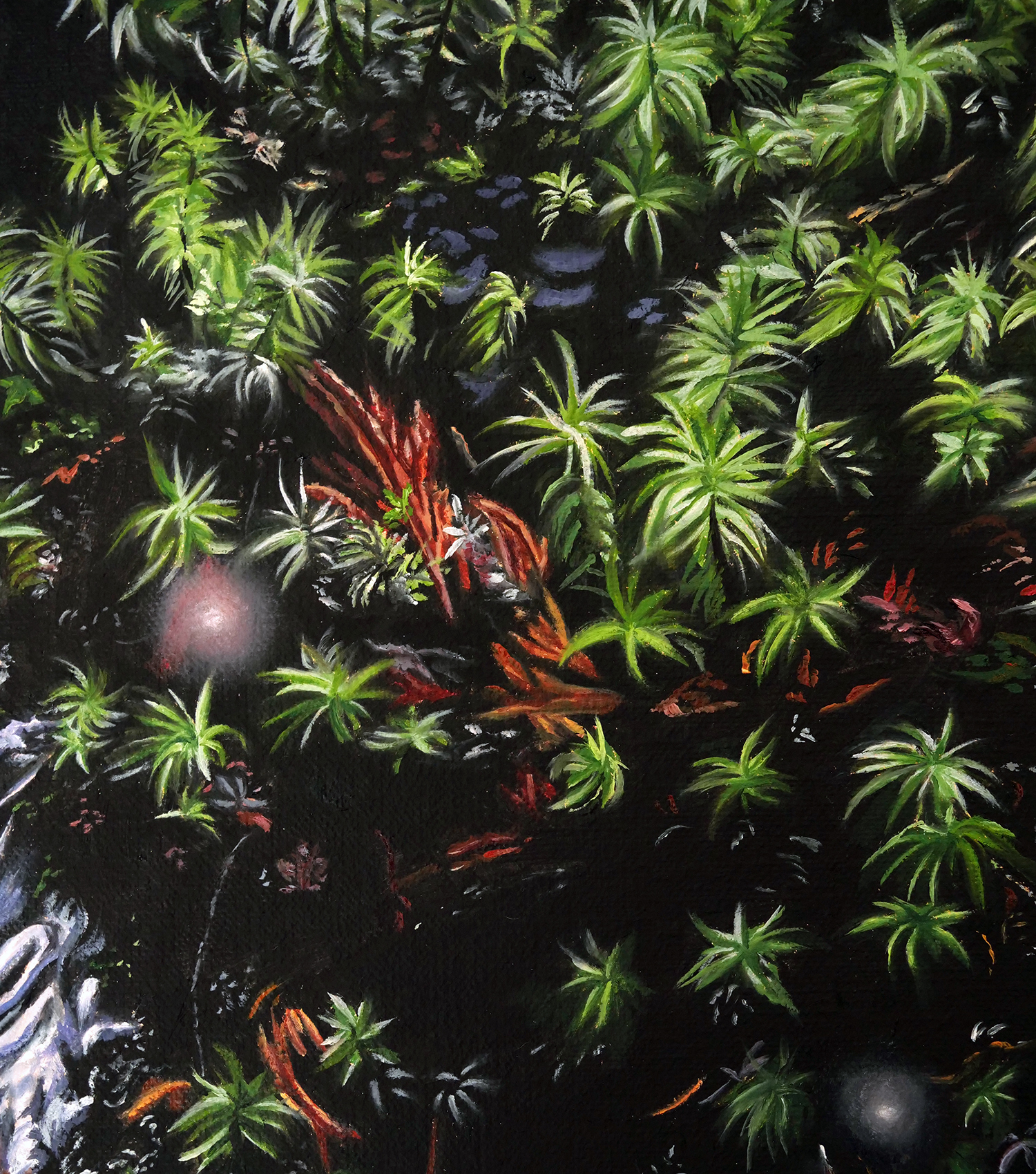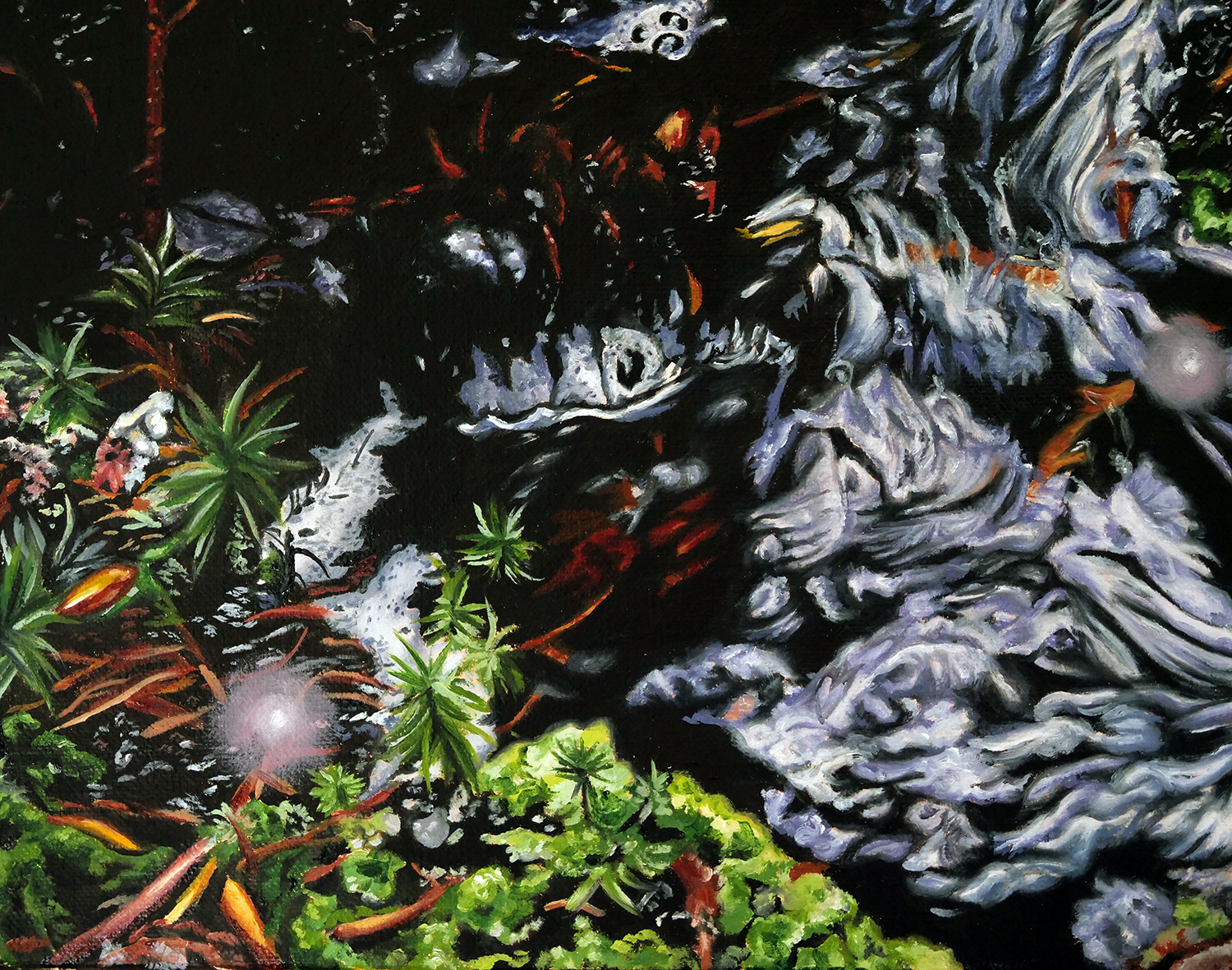 It is yet another nod to my love for the forest and how enchanted it can be. A place of peace and calm but also mystery. Things exist and move all around you, you can feel a presence without ever seeing a single living thing.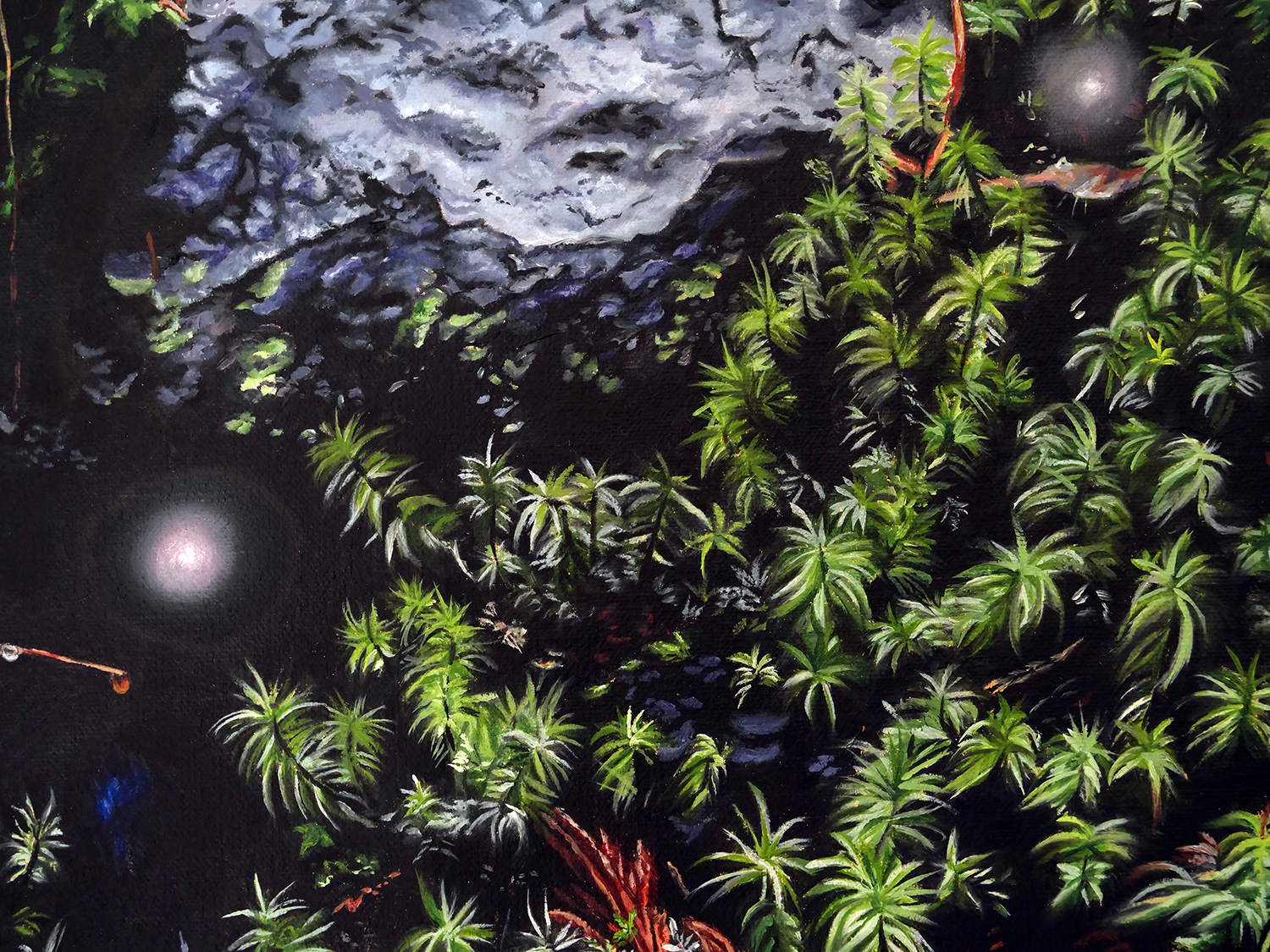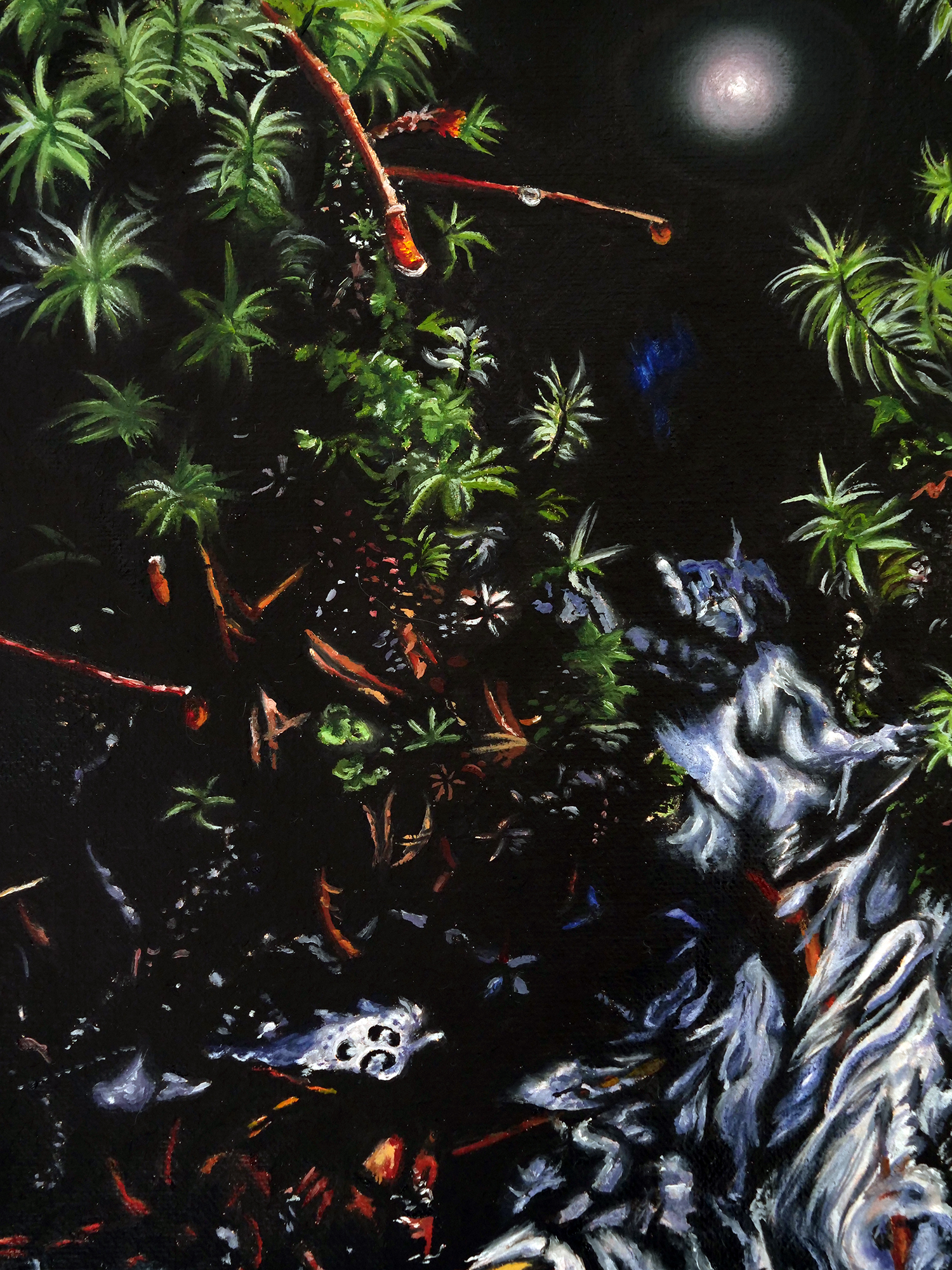 This 35 x 40 cm painting is available through Galleri Melefors, so if you are interested in giving it a home please do get in touch with them. I hope you have enjoyed this painting and wish you all an amazing rest of the day!