Here we are with the 6th (!!) painting in the 10×10 collection! This time I went full John Bauer, not just inspired by his work but a recreation of his piece "The Blue Bird".
In the original painting there was a very pale flowy little girl holding the reigns of a white horse with a knight in shining armor behind her. Up in the trees was a blue bird with a crown surrounded by red jester birds.
I wanted to recreate this piece on my own terms. With my own symbolism.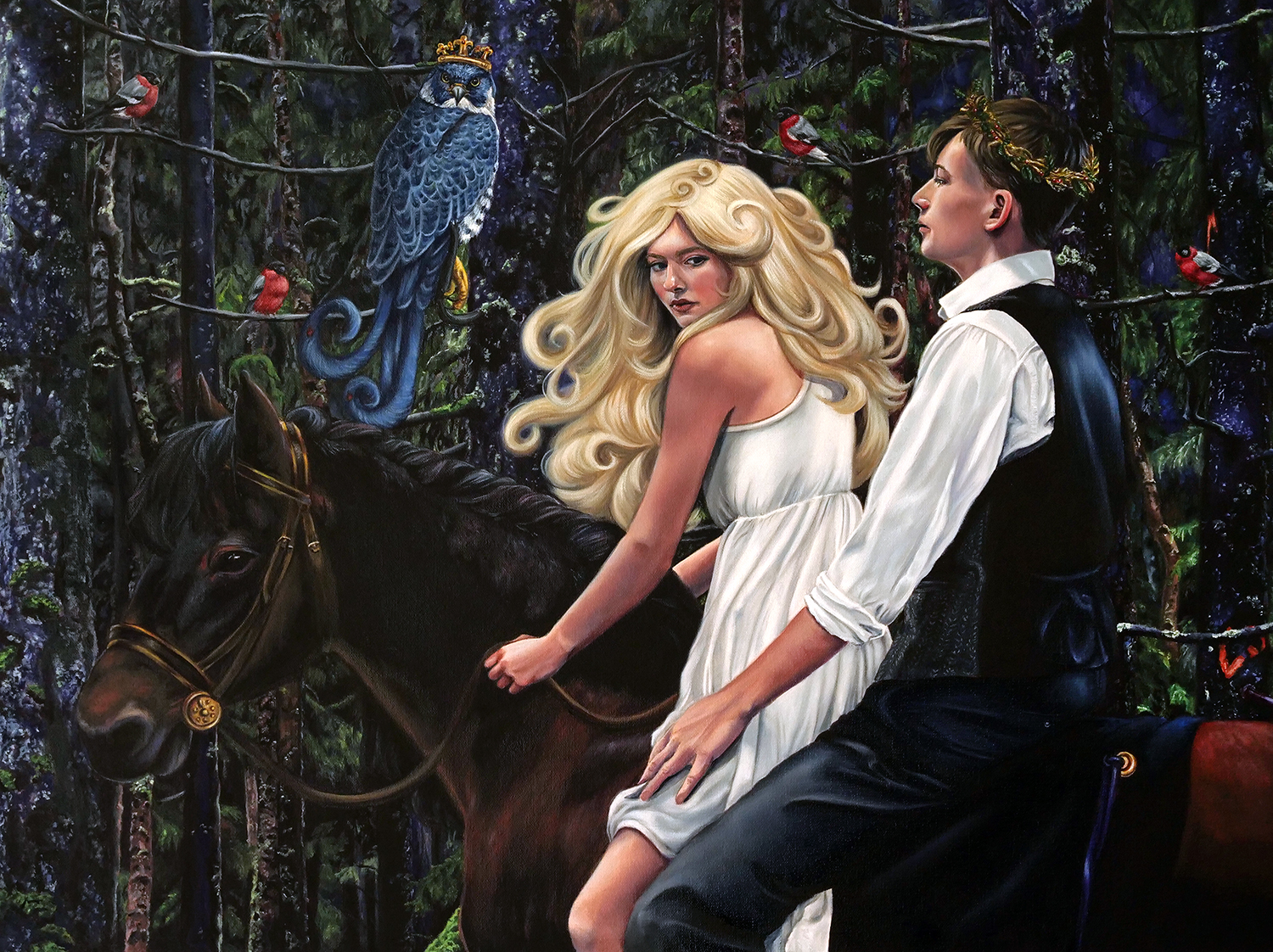 First of all, I got the amazing owners of Aplagården Horse & Wilderness in Tidaholm to allow me to borrow their amazing horse Caballero for the reference photos. Thank you again! He has such a beautiful expressive face and it has been so much fun being able to work with horses for this collection, something I had never really tried before.
Often in John Bauer paintings his girl figures have no faces. They are often (not always) covered by their swaths of blonde hair. I wanted to give her that unique spritely look but also a face, an expression. Her male companion is staring up at the king bird of the forest and I wanted her to be looking back at him, sort of assessing his reaction.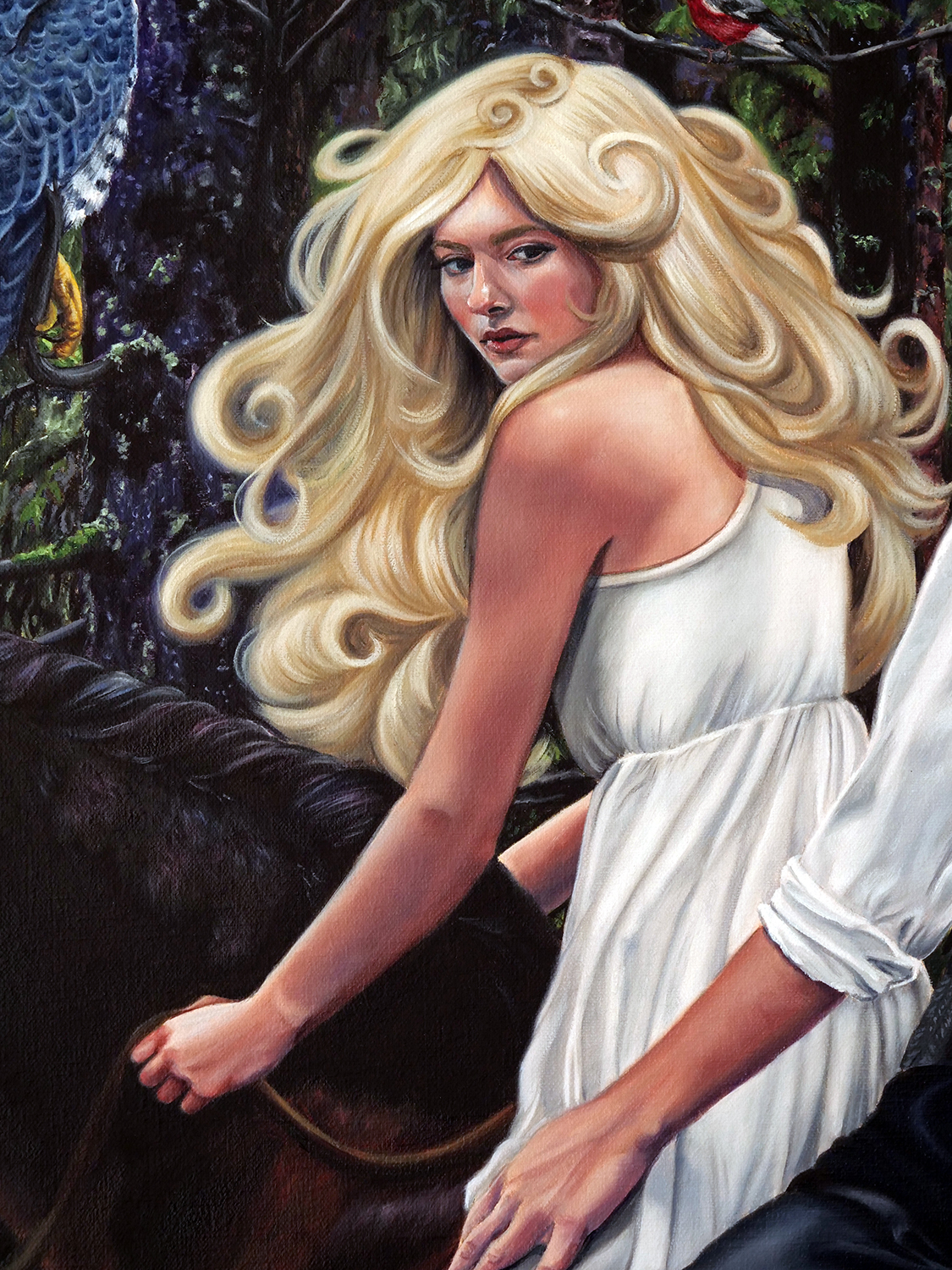 And here comes the mystery – did she lead him there and for what purpose?
I could imagine that they too are lovers, she a forest nymph and he a gentlemen of the human world and she takes him to see the kings and rulers of the forest. She wants to invite him into her world. Or is it some sort of trap?
I prefer the first option, but I am not one for knights and shining armour. So I dressed him as I have all the other male characters in this collection, with the addition of a crown!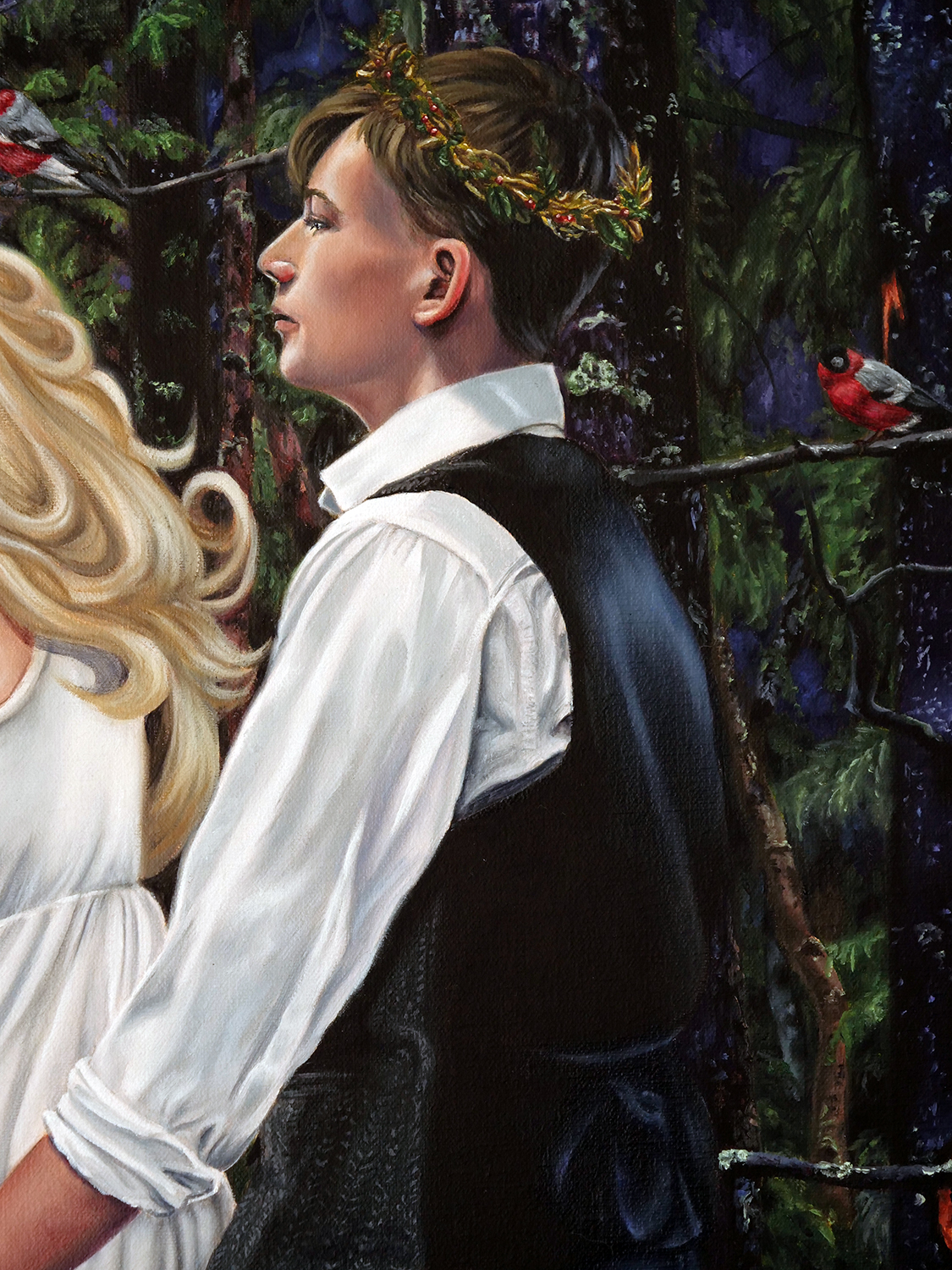 I wanted it to be a forest crown in my painting, a twisted golden vine wreath with leaves and berries. I imagined she had given it to him as a symbol of her admiration and acceptance into her world.
And instead of jester birds I added my long beloved bull finches, which in previous collections had been a symbol of spirit guides. They have made their way back into this painting, guiding their way through the dark mossy forest.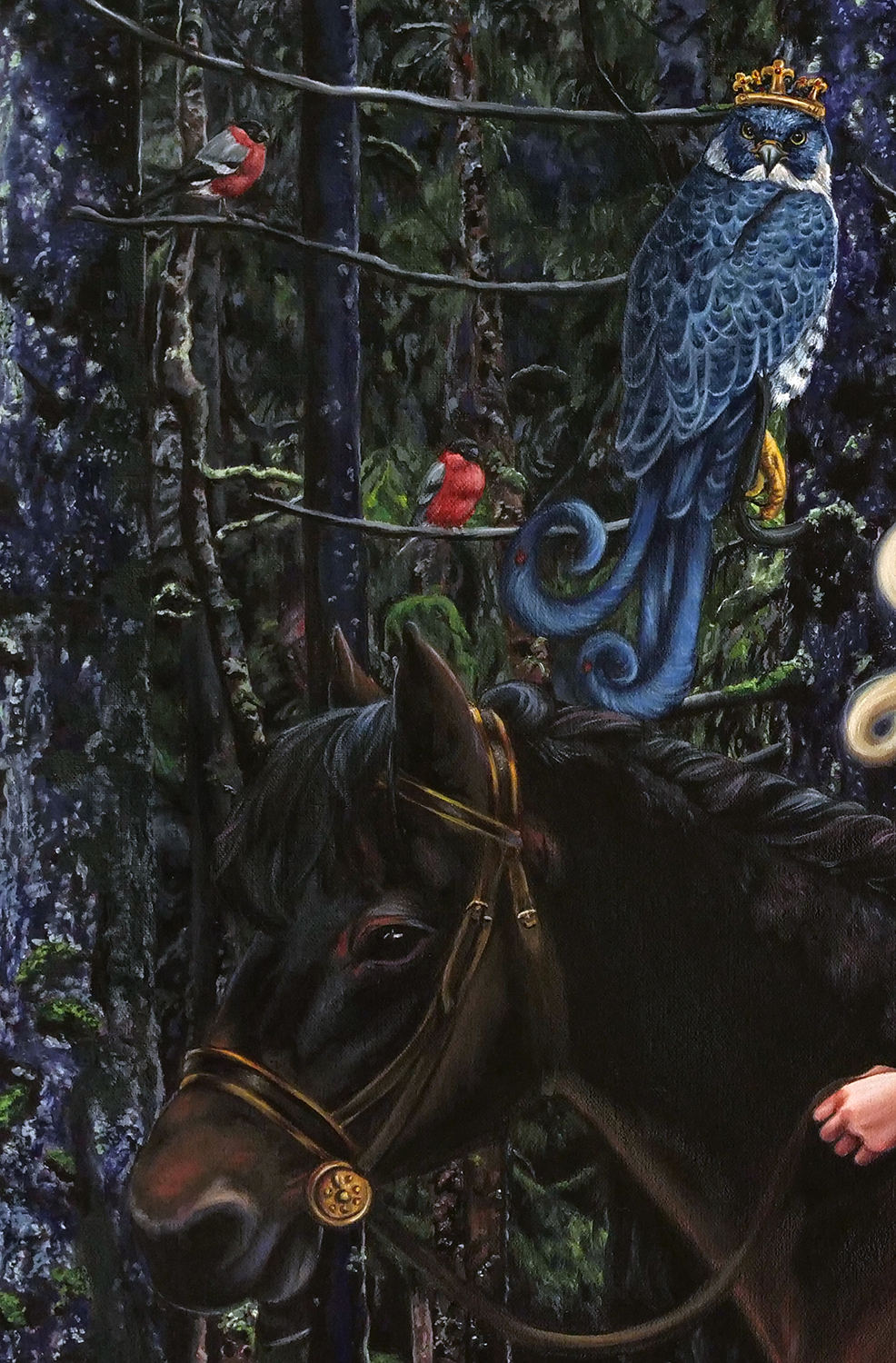 My blue bird king is not as flouncey as the original, he is a bird of prey (with a wee bit of flounce!

) staring at the viewer as if we are a part of this journey into the mysterious unseen forest as well.
This painting is chalk full of detail with all the lichen, moss, birds and figures. I hope you all enjoy it! Though the original is already sold, I will be creating limited edition prints for this piece so keep your eye out on my Etsy shop!
Have a lovely day!