The next painting in this series takes us back to the wolf and the girl from "Sweet Nothings", now laying in a snowy – soon to be spring – field. It's one of the darker paintings in the series, in my opinion, because it touches on emotions which can be hard to express.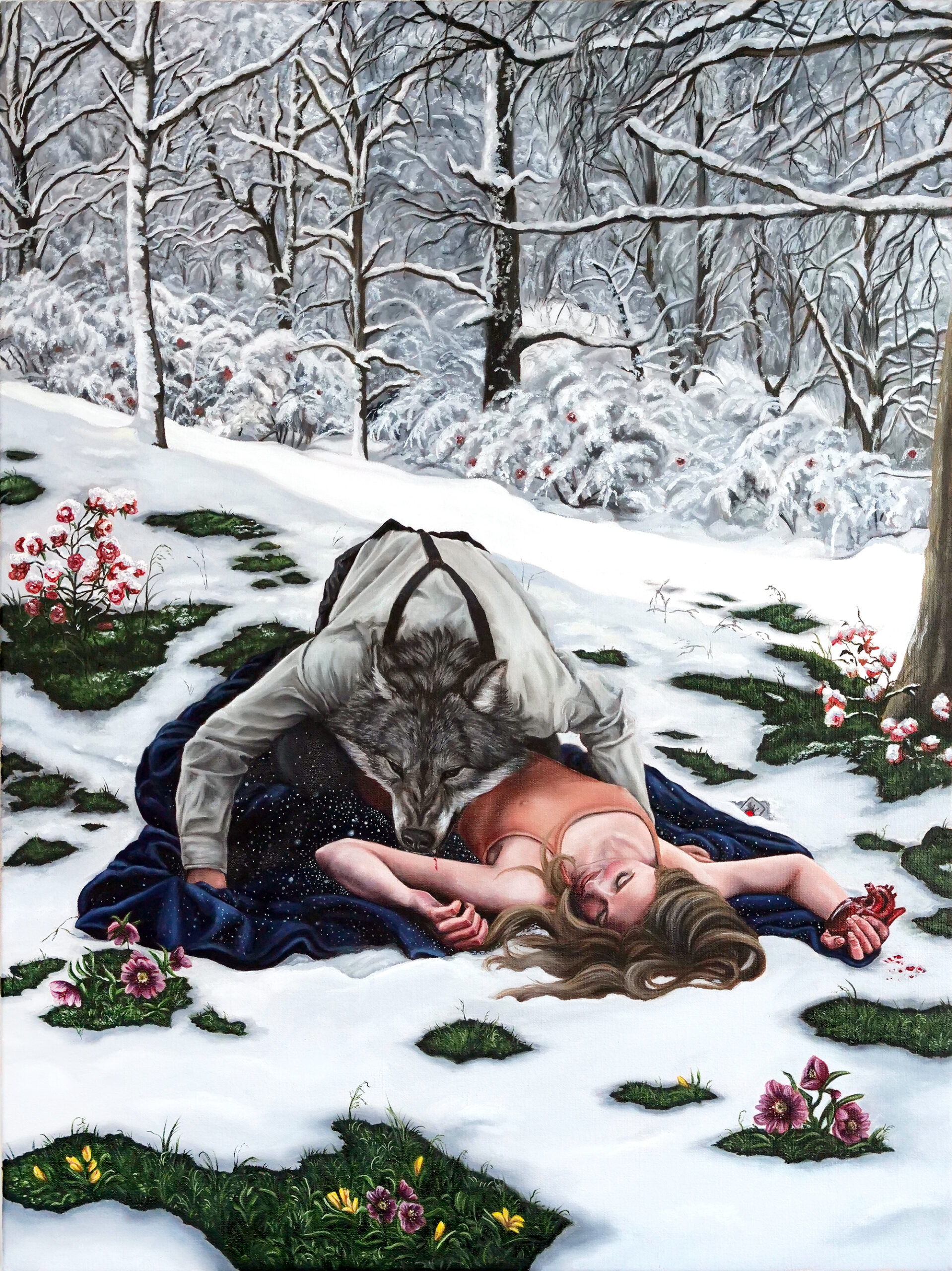 I imagined what would've happened if the girl in the woods, eating the berries, would've done had she listened to the sweet little whispers the wolf was pouring into her ears. It brought about feelings many of us surely would have. Giving your heart to someone who has no interest in it.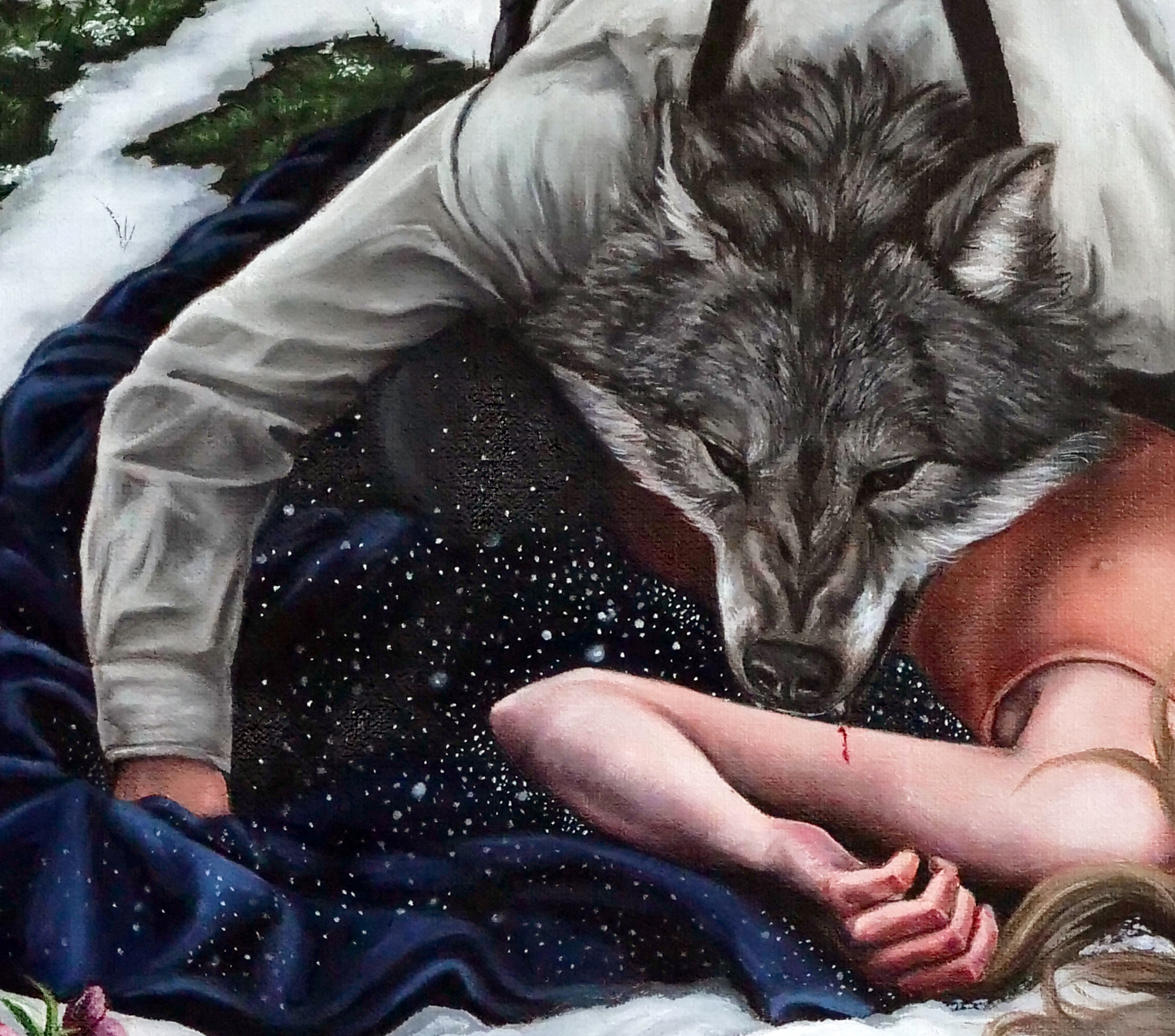 Instead the wolf would take what he wants while the girl smiles, hopeful. I will let you, the reader, fill in the blanks here as I am sure you have your own thoughts and ideas as to what this painting means to you. I'd like this piece to have the open space to do that as it could be seen in many ways.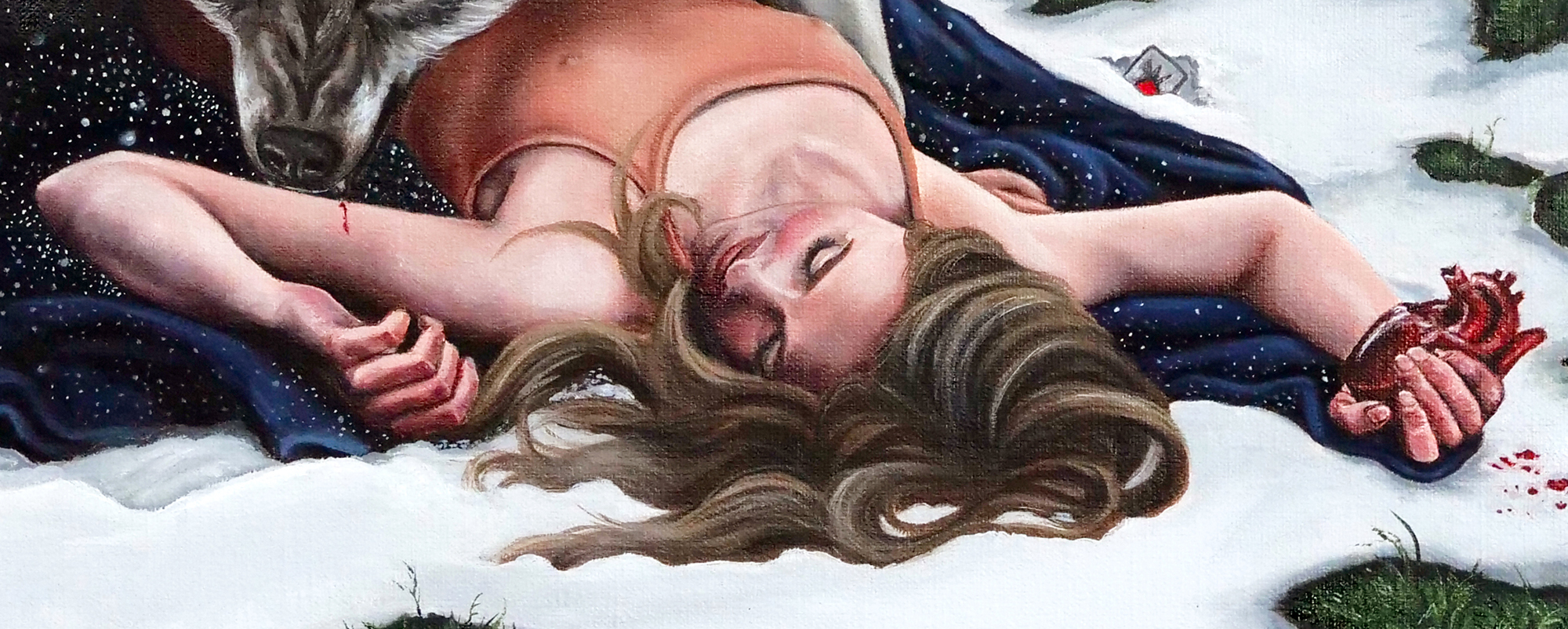 I would like to think that the snow melting into spring flowers could be a sign of hope, maybe only for her. It's a transformation of the landscape. Nothing is ever set in stone. But in general it is an emotive painting about longing for something that isn't and being consumed by what is.
This painting is available through Galleri Melefors in Linköping! It is one I would recommend seeing in person to be able to appreciate it better

If you'd like to give this piece a home – feel free to get in contact with them!