Here is the third painting I created in the 10 x 10 collection for Galleri Melefors! This painting was an ode to John Bauer in my own special way. He created many lovely pieces of riders on horseback, either in the woods or the fields of Sweden. I wanted to create something similar and even inlisted the help of my friends at Aplagården horse farm where they breed beautiful Morgan horses. Now that was a fun photoshoot!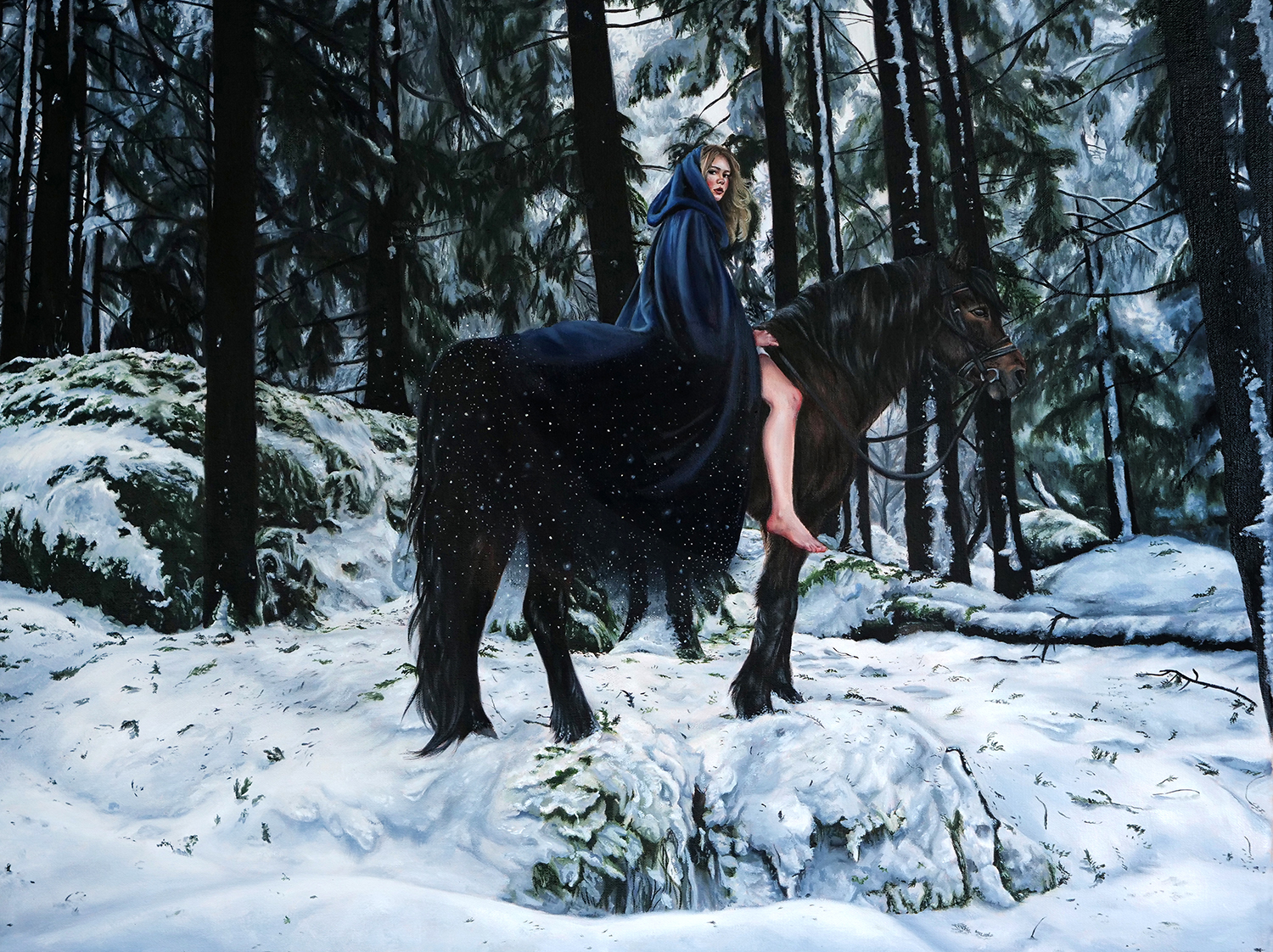 While I was creating, sketching and gathering resource material for this painting, we had just had a major snow storm here in Falköping. I wanted a background that would be the perfect landing for our mysterious rider and I think I found just that on the cliffs of Mösseberg. 
This painting is another tribute piece to the beauty of the forest, but also the mystery and magic one can find within themselves. I kept coming back to the feeling of inner peace, intutition and following your own light through dark times.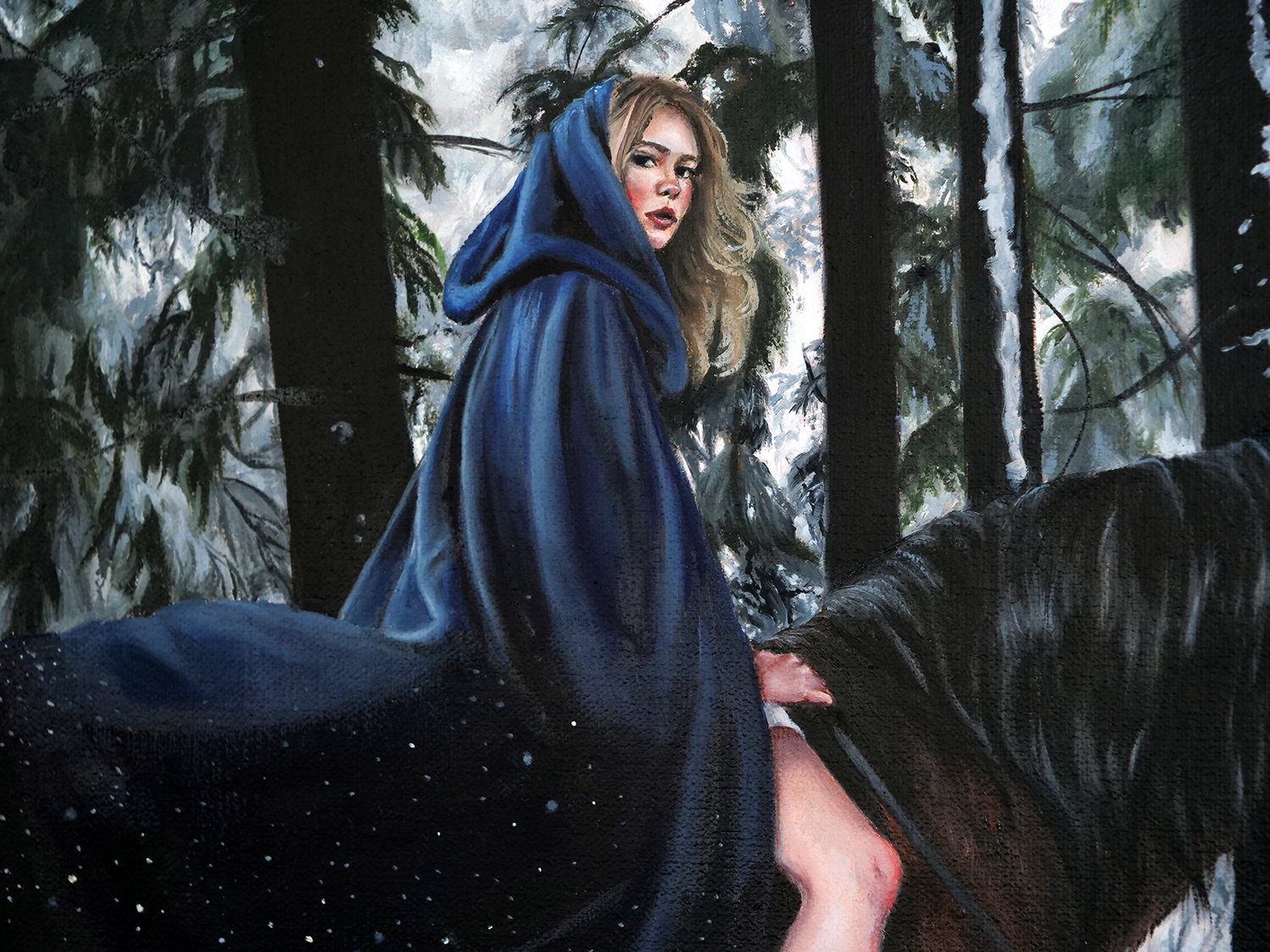 This was the first painting I started painting stars on blue fabric. It developed into a theme throughout many of the pieces. Not only are they fun to paint but they add to that extra sense of magic. 
This girl and her horse reminded me alot of a poem by Oscar Wilde "In The Forest":
He skips through the copses singing,
And his shadow dances along,
And I know not which I should follow,
Shadow or song!
I wanted to shout, follow her! See where your soul wants to wander. But perhaps shadow and song all those things. We all have a shadow side and a light side, ignoring either isn't always the best path forward. How do you journey through life in harmony with both?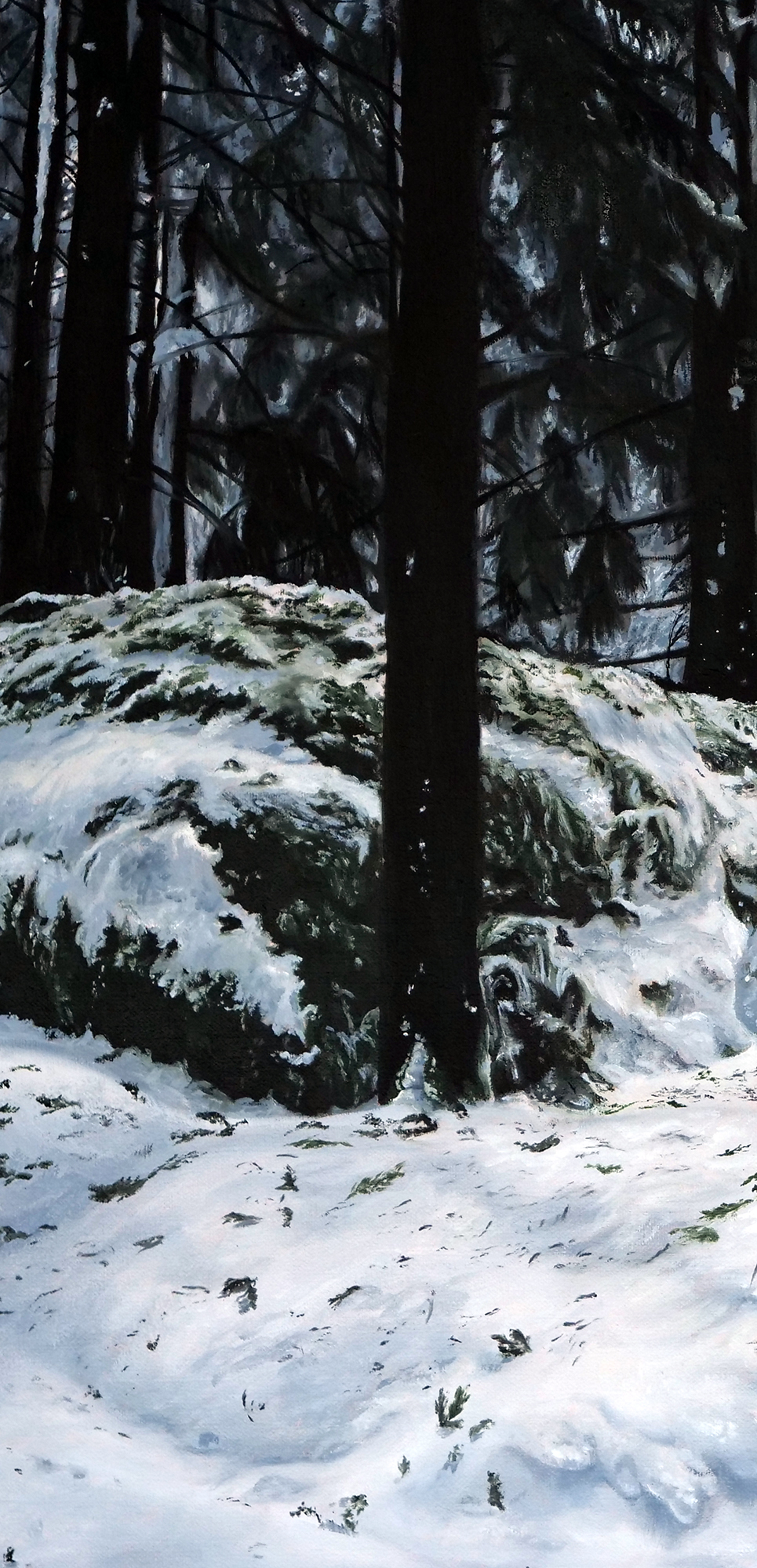 This painting is available and framed in silver at Galleri Melefors. If you are interested in giving this piece a new home, please feel free to get in touch with them!